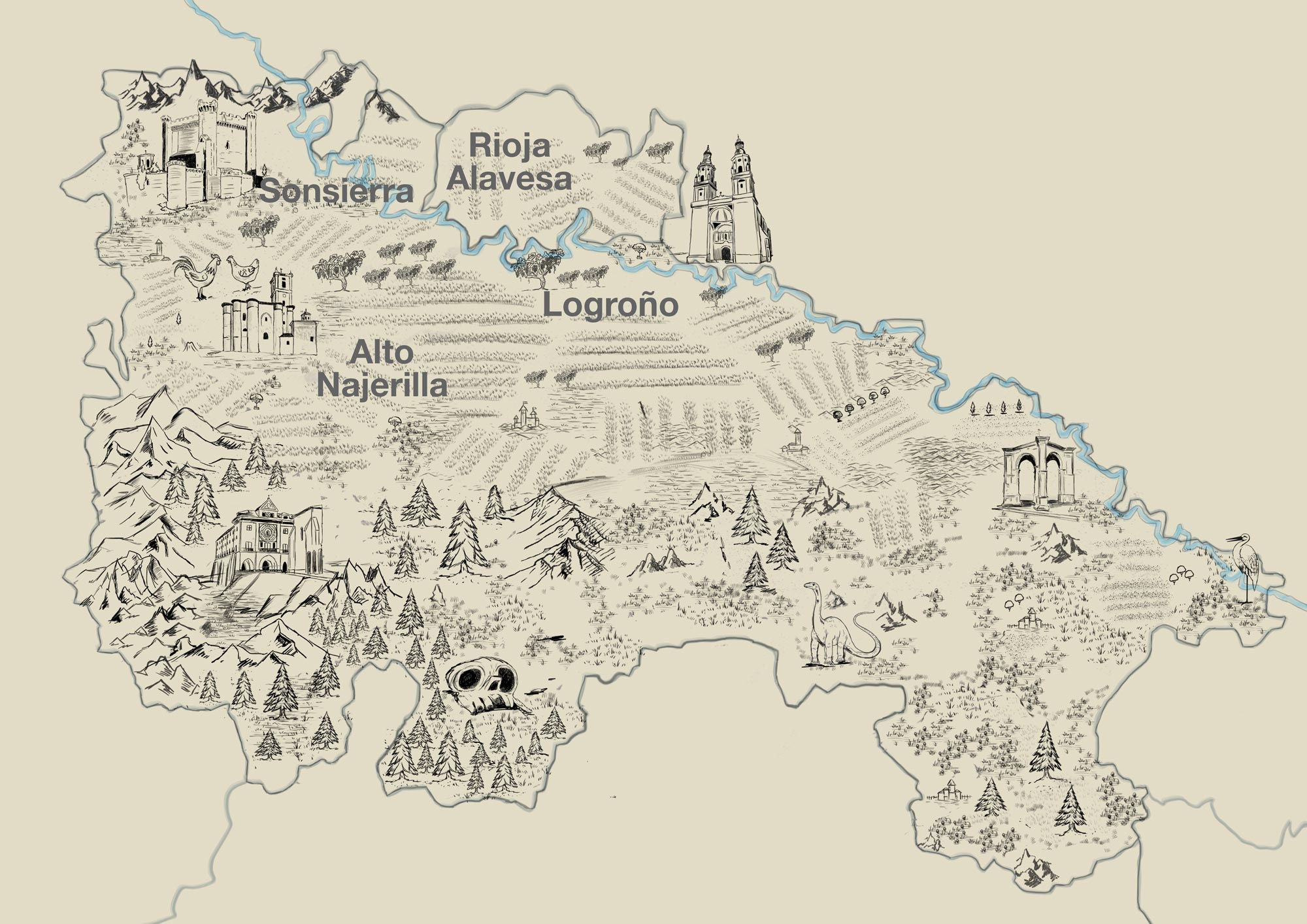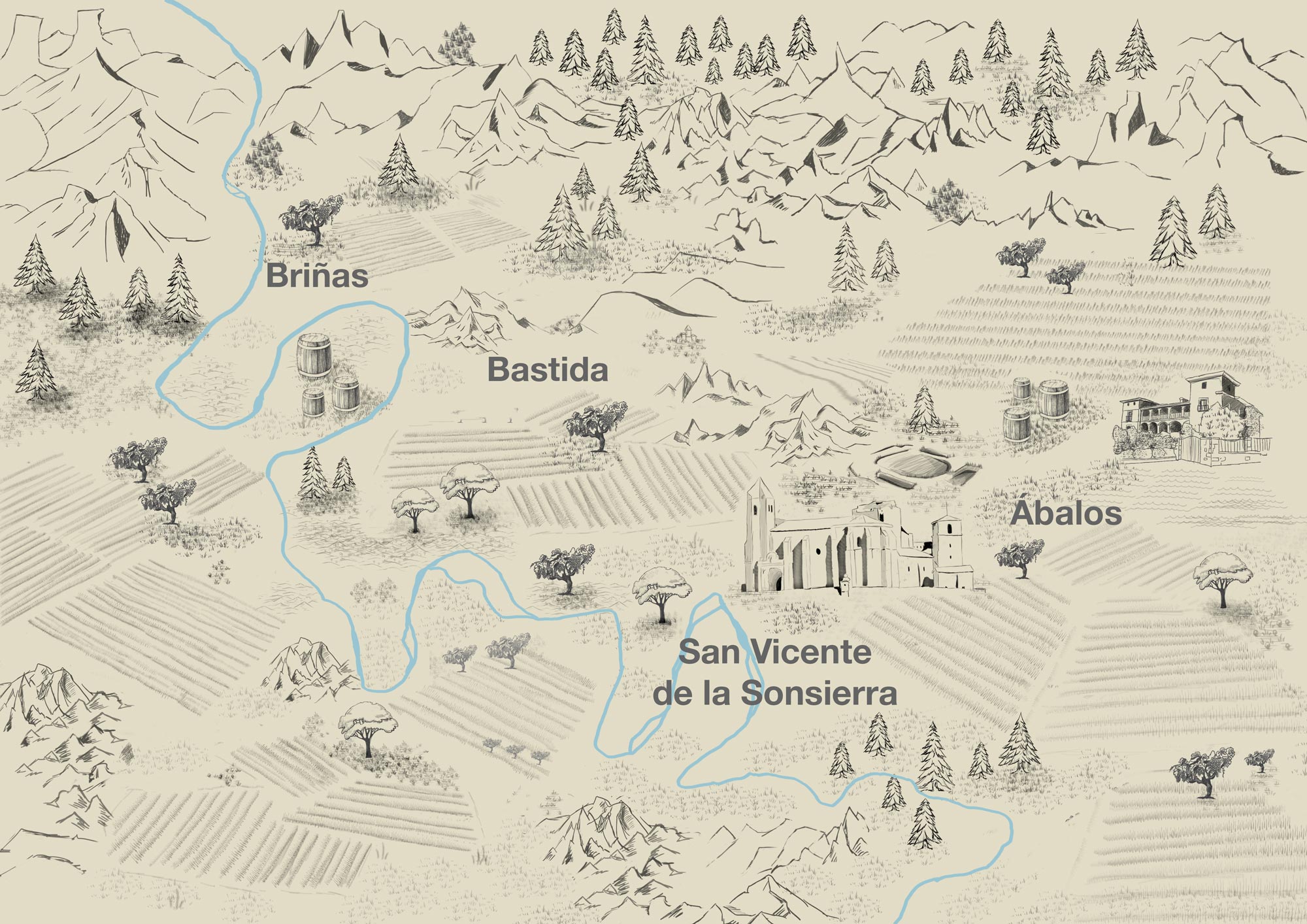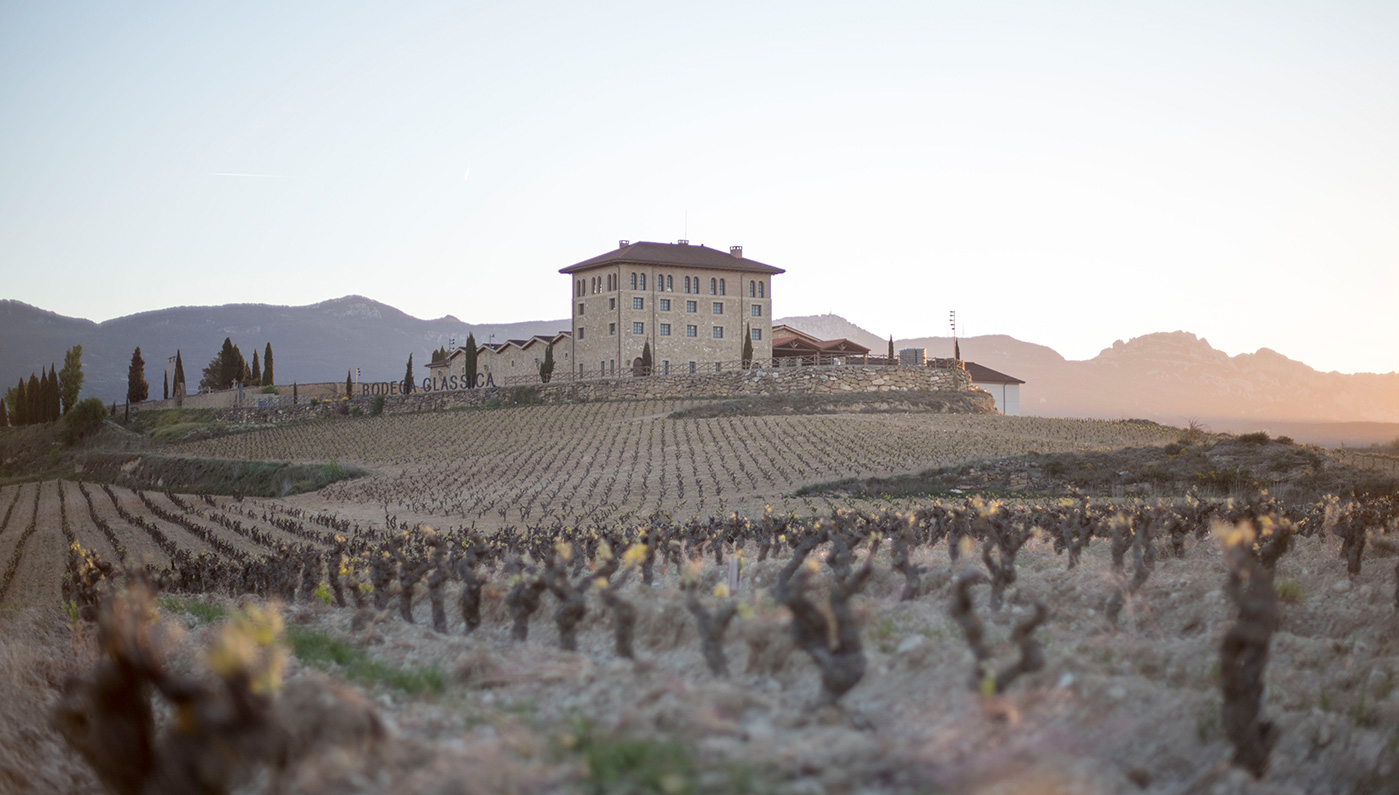 San Vicente de la Sonsierra
Viña "El Bombón"
Plantada en 1988
Extensión: 2 hectáreas
Varietal: Tempranillo
Viticultor: Isaac Balda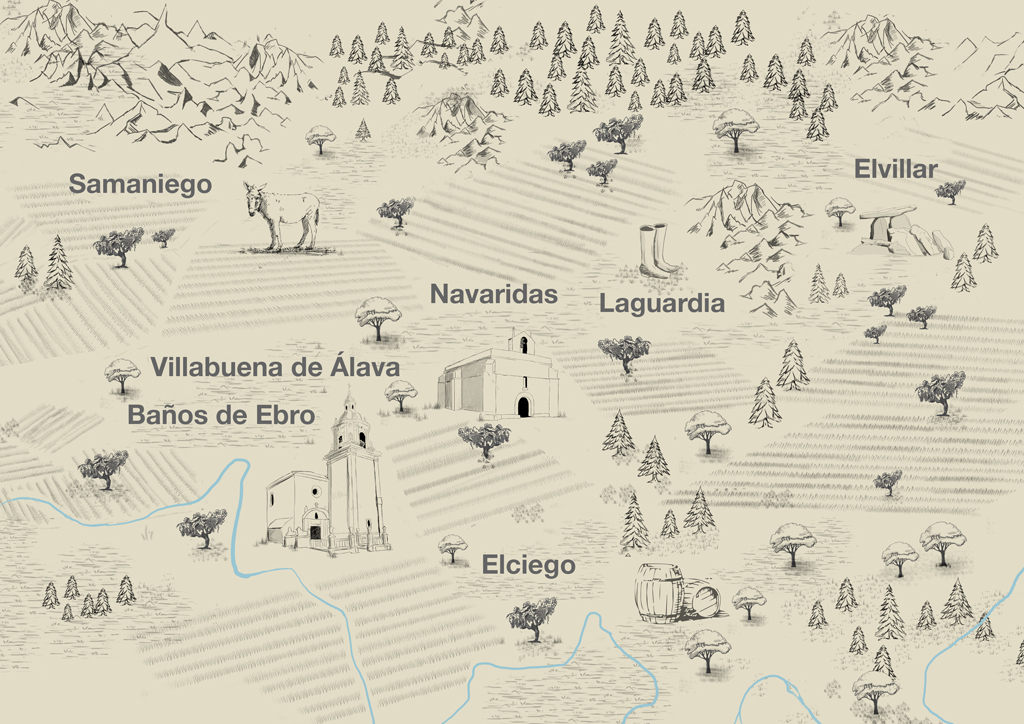 Villabuena de Álava
Viña "La Mina"
Plantada en 1995
Extensión: 0.5 hectáreas
Varietal: Tempranillo
Viticultor: Dani Fernández
Baños de Ebro
Viña "Covatilla"
Plantada en 1976
Extensión: 1 hectárea
Varietal: Tempranillo y Viura(15%)
Viticultor: Iñaki Fernández
Viña "La Iruela"
Plantada en 1972
Extensión: 0.8 hectáreas
Varietal: Tempranillo y Viura
Viticultor: Dani Fernández
El ciego
Viña "Las Llanas"
Plantada en 1992
Extensión: 2 hectáreas
Varietal: Tempranillo
Viticultor: Dani Fernández

Our winegrowers
At Bodega Hacienda López de Haro a we have a network of small-scale trusted wine growers with whom we have been working for many years. The quality of their vineyards, the love of our land and the feeling of belonging to a common project, have made them an essential part of our winery. Let us introduce you to the critical few from López de Haro.
Isaac Balda
"To make good wine you have to start experimenting from the vineyard stage"
62 years ago Isaac began working on the vine. Although he is a great lover of Tempranillo, he loves to experiment with other varieties to see how they respond in the plot he has in San Vicente.
He finds our cellar wines excellent, because among other things, they are made with his grapes. And for someone with Isaac's experience and wisdom, there can be no better guarantee.
José Luis Pérez
"With good raw material and even better workmanship, things turn out well"
José Luis has been collaborating with Bodega Hacienda López de Haro since its foundation. According to him, Sonsierra wines are special thanks to their climatological peculiarities, with the healthy, cool winds of the north that help to clean, ventilate and preserve the vineyard.
José Luis says that his work is simple, you just have to pamper the grape for our cellar to weave its magic. But we know that the true magician is him.
José Antonio Lezana
"It's hard not to make great wines with this grape"
José Antonio has several vineyards in the ​​Baños de Ebro area, and although he treats every one with the same affection, he feels a special predilection for the one his grandfather planted more than ninety years ago.
Noble vineyards, planted using the goblet system and pioneers in organic agriculture, treated only with natural products. A winegrower who prioritizes quality over quantity, just how we like it at López de Haro.
Iñaki Fernández
"I work the land the same way as my father did"
Iñaki's relationship with this vineyard at Baños de Ebro is very special. As far back as he can remember, he recalls his father working while he was doing homework or playing among the vines. And although he swapped his school books for a hoe a long time ago, he continues to cultivate the land as his father did, using only natural products.
An organically grown vineyard whose main quality is its clay soil, which retains the water and allows the vine to control itself.
Dani Fernández
"Treat the vineyard well and it knows how to thank you"
Dani is Iñaki's older brother, the reason why their stories go hand in hand. He has a very close relationship with our cellar, because in addition to supplying grapes from his vineyard in Laguardia, he works full time at the winery.
This multi-purpose winemaker is present throughout our wine-making process, from cultivation to taking care of them in the cellar and later bottling.